A critical part of DAWN's mission is educating future interprofessional healthcare providers to provide quality care to underserved populations. DAWN believes that direct medical care is only one piece of helping individuals, families and communities to become healthier and that educating future healthcare providers can have a multiplicative effect on the health and wellness of communities.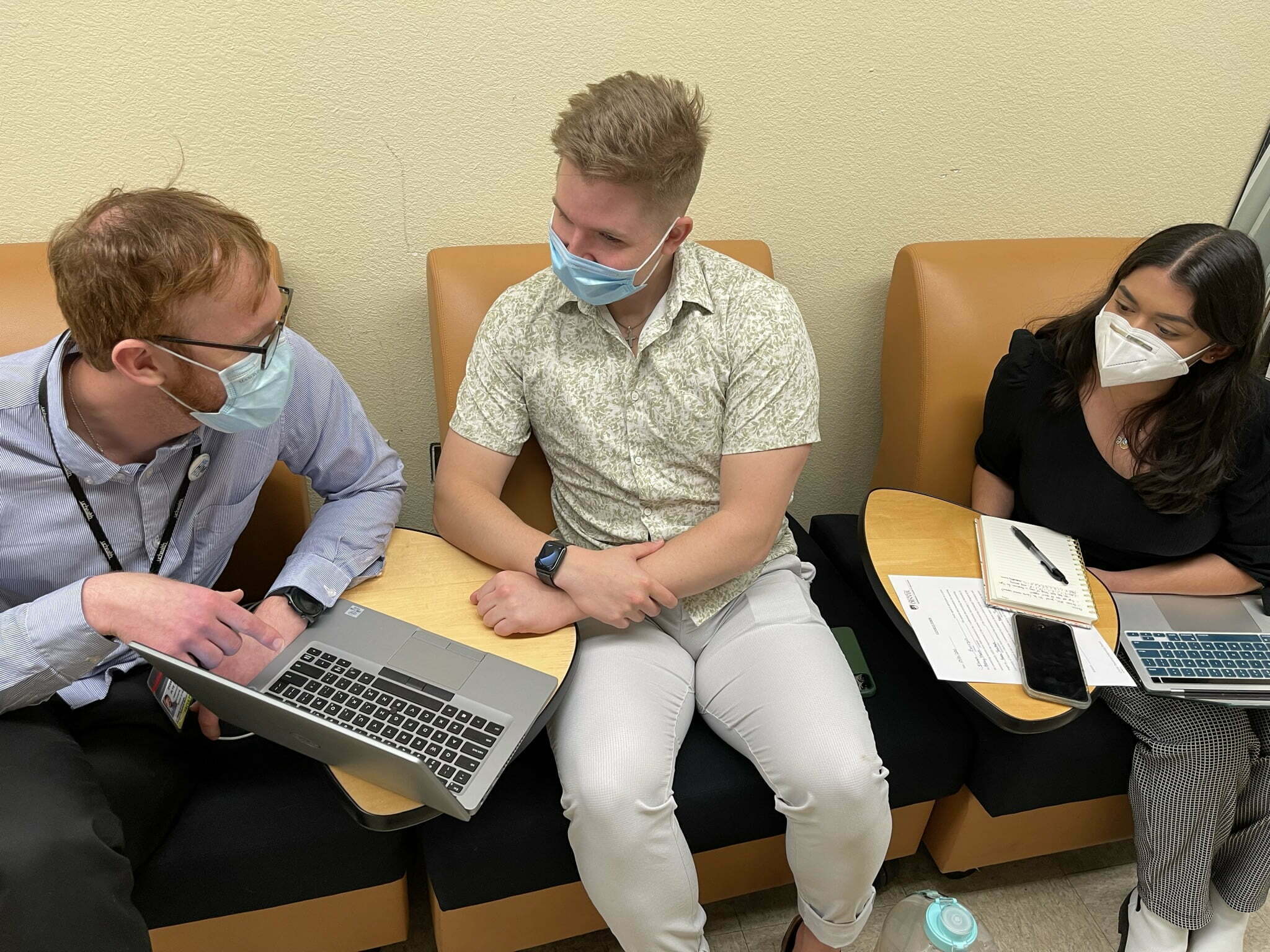 Four Annual Educational Programs
In order to achieve mission, DAWN hosts a diverse cohort of current interprofessional health students, resident physicians, and pre-health students from the Denver metro area each year.
---
Interprofessional Clinical Education
Through experiential learning, DAWN teaches health students how to provide culturally sensitive, socially responsive, systems-informed care for uninsured populations.




Participants include: dental, public health (systems projects), medical, nurse practitioner, nursing, occupational therapy, pharmacy, physical therapy, physician's assistant, psychology (PsyD and PhD).
---
Pre-Health Students
DAWN has developed volunteer pathways for pre-health students to gain experience in healthcare operations and health systems navigation as well as a pre-health student mentorship program, in partnership with the Undergraduate Pre-health Program.
---
Leadership Development
Student leadership and skill development is a core value of DAWN. A cohort of DAWN's current health professions and pre-health students are able to gain training in Relational Leadership™ through our collaboration with Primary Care Progress (now Intend Health Strategies) and practically apply those skills through various clinical and non-clinical leadership roles at DAWN.
---
Future Healthcare Educators
DAWN seeks to support future interprofessional health professions educators through providing them clinical teaching experience in DAWN's unique setting. Each year DAWN hosts a year-long cohort of medical students in the "Physician as Educators" elective, Family Medicine residents in a 2-year longitudinal teaching track, and primary care Internal Medicine residents for month-long rotations.
DAWN Education
Promoting a culture of psychological safety and feedback to support individual growth is an important step to achieve DAWN's educational mission.
If you are a current DAWN volunteer or core staff member, please take time after clinic sessions and during the year to fill out our DAWN Education Evaluation below to comment on colleague's strengths and opportunities to improve their clinical teaching and/or mentorship.