1
Your visit with DAWN will last approximately 90 minutes.
---
You will be seen by an interprofessional student team. The students will then speak to a licensed healthcare professional who will then come in to complete your visit. We encourage you to ask the students questions as well as the provider to make the most of your understanding of your visit and health conditions.
2
Every patient is offered an interpreter in their native language.
---
We often have in-person Spanish language interpretation, other languages are offered using audio or video interpreters. If you speak a rare language or dialect, please make us aware when scheduling so we can pre-schedule an interpreter.
3
After you meet with the provider and finish your visit, you will meet with one of our Care Coordinators.
---
They will help identify resources that you may need such as food banks, employment, housing and legal aid. They will also schedule follow up appointments for you as requested by your provider.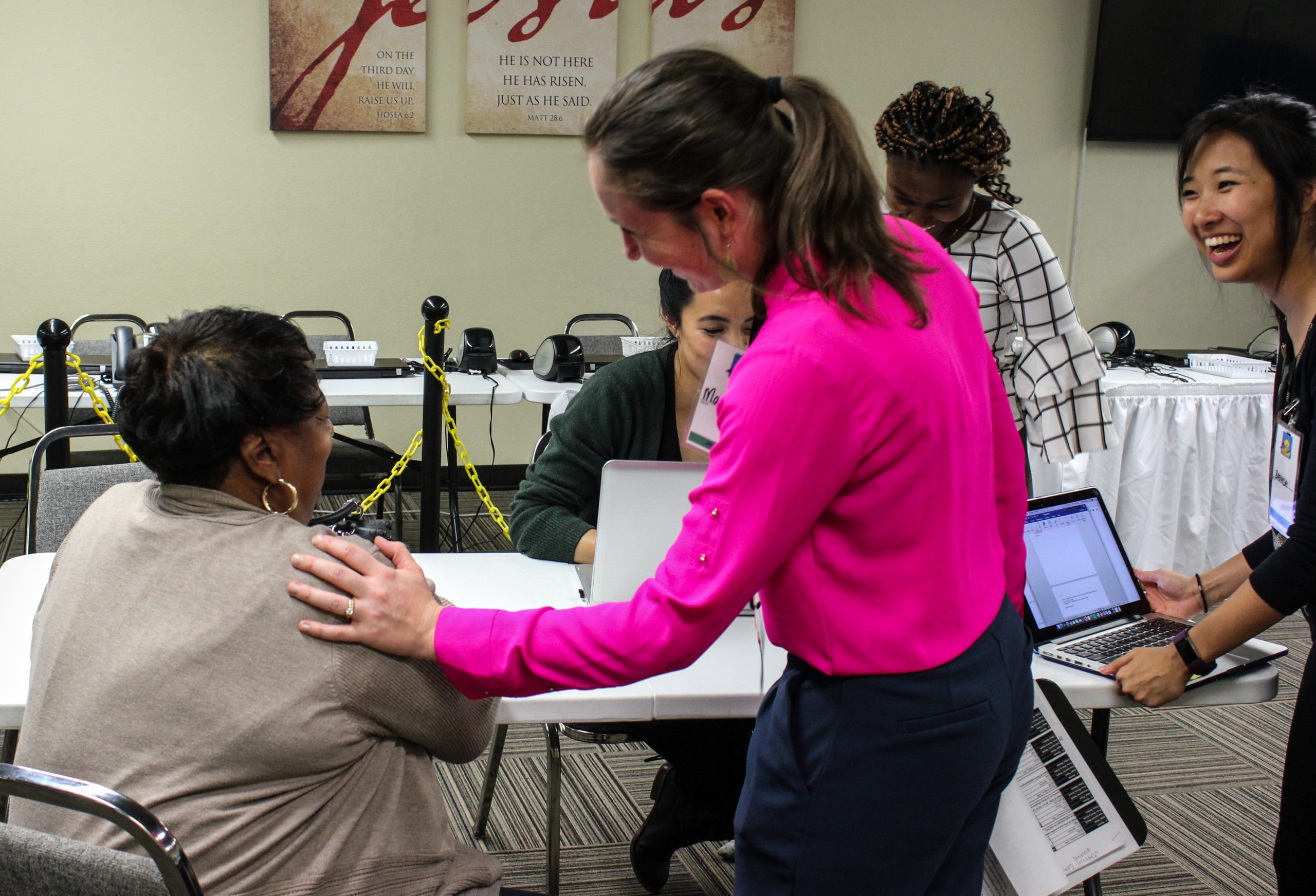 DAWN Volunteers
The majority of our volunteers are studying in a health professional school and choose to spend extra time learning by caring for our patients.
We also have licensed healthcare professionals from a large variety of specialties to care for the needs of our patients. Please see the full list under Services you Deserve.
Please respect the time and skill provided by these volunteers who are serving your needs. This is how we can offer you health care free of charge.